My Mission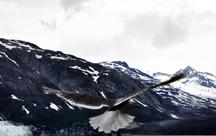 As your Coach/Therapist my goal is to empower you to create a space to build structures to deepen your learning, improve your personal growth and enhance the quality of your life.
Over the past 35 years I worked as a therapist/coach and in the medical world doing behavioral and new drug research.
As a psychotherapist, I provided individual, marital, family and group therapy to adults and children on a variety of issues (depression, health issues, relationship and women issues, etc.).
In the medical field I worked with Physicians training them on business protocols and procedures.
In addition, I facilitated health education programs, performed presentations on health-related topics, provided student advising and counseling.
Licenses and Certifications
Licensed Certified Social Worker-Clinical (LCSW-C) in the state of Maryland
Certification in Family and Community Mediation
Certified in Conflict and Negotiations
Formal Training as a Coach and Psychotherapist
Trained with Mentor-Coach, one of the best training organizations in the industry
Trained as a clinical social worker at the University of Maryland School of Social Work
Education
Masters in Clinical Social Work from the University of Maryland School of Social Work
Attended Masters programs – in Public Health at Johns Hopkins Blumberg School of Public Health and Art Therapy at Goucher college
Other Interests
I love my work and what I do, but also I find time to compliment my career with my creative side. Through the eye of the camera, I look for ways to capture the beauty that surrounds us. I thrive on life and helping people to balance their lives and to enjoy what fulfills them. All pictures on this site are copy protected and photographed by me.